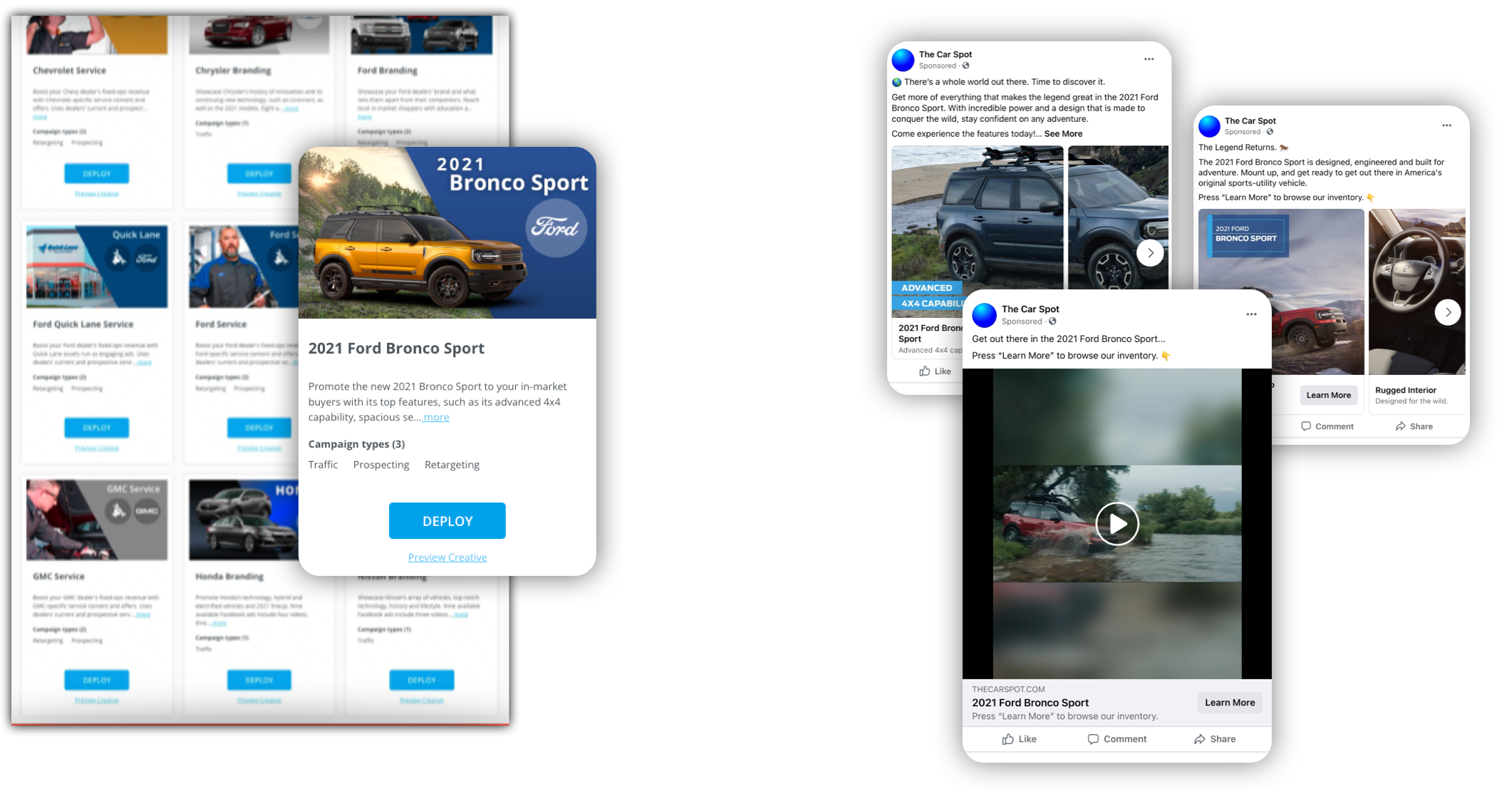 Playbooks Built For Every Aspect of Your Business
DealerLink™ offers dealerships over 150+ different pre-built Playbooks that instantly create dynamic ad campaigns and targeting to help you own your PMA and stay ahead of the competition.
Each Playbook instantly creates ad campaigns, targeting and creative assets that focus on the business goals that matter most. Focus on selling more VIN-specific new/used vehicles, drive more sales in your parts & service dept., launch buyback campaign ads, and we even hiring/employment ad Playbooks available. If you have a goal, there's a Playbook for that in DealerLink.
We're constantly adding new OEM branded Playbooks to our platform. Each OEM Playbook comes packed with approved images, videos and other assets to help your dealership drive more sales. Plus, your ad spend may qualify for OEM Coop reimbursement.